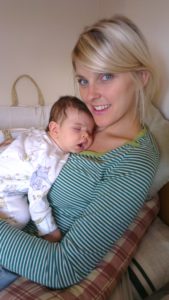 My name is Tara Sutton and I am a HypnoBirthing mum and practitioner who was in your shoes just a few years ago.
I remember clearly the feeling of elation when I found out that my husband and I were expecting our first baby. I couldn't help but think of the time when I would be holding our little one in my arms. However, I found that I just couldn't bring myself to think about the actual birth, that part, I was afraid of and had already subconsciously submitted myself to medical intervention, be it epidural or whatever was on offer.
At work one day, a colleague mentioned that himself and his wife had done HypnoBirthing and found it extremely useful. In all honesty, the name put me off so I chose to dismiss it. Weeks later, as I got into bed one evening, I decided to look into HypnoBirthing so I simply typed it into Google (as most people would) Evidently, a HypnoBirthing video came up and I watched it, admitting that I had nothing to lose. HOW THAT VIDEO CHANGED MY LIFE! I was enthralled and immediately filled with hope and excitement about birthing. I watched another video just to make sure that it wasn't a 'one off' for that one family and of course, it wasn't… I wanted to know exactly what these families knew to enable them to experience the beautiful births that they did!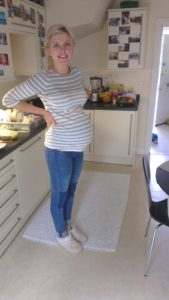 My husband and I decided to do a HypnoBirthing course to give us the best chance of achieving the calm and gentle birth that we hoped for. At the end of our 1st session, the practitioner asked us to close our eyes and focus on our breathing. Now, I am not usually the kind of person to meditate on any level so I found this simple task very difficult and actually couldn't help but laugh, I was terrible at it and therefore lost all hope of it all working for me. We continued with the course and without doubt, my confidence grew rapidly and before I knew it, I couldn't help but think about how wonderful our birthing experience was going to be. I was so excited to experience those first sensations. We practiced the techniques every day and indeed, the time came for me to birth our baby and through using the techniques we had been practicing, I can honestly say, I felt in control and was able to enjoy the whole experience. It was also apparent that our Daughter had experienced a calm transition into her new world, as she was practically asleep when she came out. That's right, there was no crying! Why should there be?
You wouldn't run a marathon without preparing both mentally and physically. HypnoBirthing is a way to help couples prepare mentally and physically for labour and childbirth. Pregnancy is not an illness but labour and childbirth have in many ways become over-medicalised and I firmly believe that HypnoBirthing will help to rectify the balance.
Since experiencing the outstanding benefits of HypnoBirthing first hand, I have felt compelled to equip families with the knowledge and techniques that enabled my husband and I to enjoy our birthing experience. I strongly believe that no woman should have to birth in fear and I am committed to empowering women and families to welcome their baby in a calm and confident way.
You have to try it to believe it!