Details
The HypnoBirthing™ course consists of five 2.5 hour classes, usually held over five consecutive weeks and is taught in small groups at a tranquil Calm Births centre or as private one-to-one sessions at the couple's home.
You can attend a HypnoBirthing™ course at any time during your pregnancy. Around the 20 week mark is considered the perfect time to begin your HypnoBirthing course, and ideally before week 30, to ensure you have plenty of time to practice the techniques at home.
However, if you come to HypnoBirthing™ later in your pregnancy, don't worry, it is NEVER too late!
Your birthing companion plays a vital role in HypnoBirthing™, so ideally they would also attend the classes with you. Don't worry if this is not possible, it is fine for mum to attend the classes on her own, or with a friend or family member, and if we can, we will arrange a separate private session with your birthing companion to go over everything important to them.
Location and dates
Selected venues across Shropshire.
Next course starting end of February.
Price
The price breakdown is..
Group Course is £250 (£20 per hour including both mother and birth companion)
Private Course is £350 (£28 per hour including both mother and birth companion)
I now offer courses over Skype. You receive all the same information as the face to face course, but have the flexibility of not having to leave the house! The book & audio are sent in advance, and the handouts emailed or posted to you, whichever you prefer. The cost for this course, including all materials is £300 per couple.
I understand that finances can be stretched when a baby is on the way. Therefore, I am flexible when it comes to the timing of payment… I am happy to be paid in instalments over an agreed length of time.
Included in the course price is :
12.5 hours of practical tuition with a qualified HypnoBirthing™ teacher

your official HypnoBirthing™ Course handbook – Marie Mongan's "HypnoBirthing™

your exclusive HypnoBirthing™ Relaxation/Guided Visualisation CD/MP3, to help condition your body to reach the deep relaxation that we're wanting for your birth – The more time your body spends in deep relaxation before your birthing, the quicker and easier it will find it to get back there on the day

your own course folder to keep all your handouts and important information

comprehensive course handouts on all techniques learnt and important information

yummy biscuits (essential)

telephone & email support throughout your pregnancy and once baby has arrived
To book your place on a course a £50 deposit is required at the time of booking, with the remainder payable before the course begins.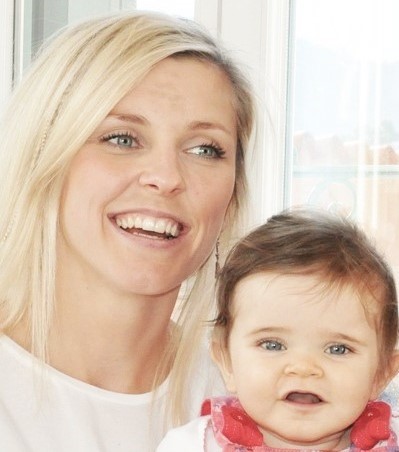 Places are limited on the group courses to ensure sufficient individual attention, so please book your place early to avoid disappointment.